'Do something today that your future self with thank you for tomorrow'. In modern-day living, we all realise how important it is to keep in shape and what fitness means. Fitness is a part of good health which keeps mental and physical activity at the forefront of your day. The objective of being fit is to provide enough energy to our bodies with less fatigue and enable us to perform our daily tasks efficiently. Staying in shape can be simple and all you have to do is eat right, work out and supplement your diet with nutrients.
Essence of Fitness Supplements
All of us want a power-packed performance when it comes to our abode – our body. Choosing a right supplement with natural ingredients and an innovative blend of formulas is essential. At Vita Wellness Pro, we take care of your needs in a comprehensive manner and our exclusive product range is bound to deliver results beyond your expectations. Proteins, carbohydrates, lipids, and fiber are important macro-nutrients for everybody. Protein synthesis is not done by our body and hence its intake externally is inevitable. Our muscles and tissues are made up of proteins and this is what keeps our immune system stable.
Types of Fitness Supplements and Their Benefits
Amino acids are a great source of protein and we lead in the supply of L-Glutamine health supplements which is a great source of amino acid. You will also find the rich powder protein blends in our range of fitness products like hemp protein, Rice Protein, and Whey Protein powder supplements with a combination of phytonutrients. And then we have the Dietary Fiber supplement with a blend of multi-fibers. High dietary fiber shakes is a great weight-loss food supplement and available in Chocolate and Vanilla. Fiber again is an important substance where maintaining fitness is required. Fiber makes you feel fuller for longer periods and is low on calories. This slow-breaking down property of fibers keep blood sugar levels regulated. This means a more consistent energy supply in the body.
Weight Management Needs of Modern World
Weight management is a well sought-after need these days and it is an adoption of long-term style modification to maintain healthy body weight on basis of a person's age sex and height. Here supplements play a very complementing role by breaking down fat cells and decreasing fat absorption. The Apple Cider Vinegar Complex is a herbal weight management cum digestive health combined with a specialist concoction of synergistic herbs and nutrients. We provide fat burning supplements which are weight capsules for an 'in shape' body with a blend of vitamin B6, zinc, and iodine which every consumer would love with the outcome felt and seen. While we work out, what our body needs is the electrolyte, hormone, and water balance blend. The magnesium content present in the category of fluid liberty supplements majorly helps muscle function and energy-yielding metabolism. When it comes to herbal formulas for a fitness regime, Garnicia Cambogia complex which is a fortified fruit from Indonesia and resembles a pumpkin has it all in it to be taken as a part of the calorie-controlled diet and to reduce weight in a healthy manner and without feeling any fatigue.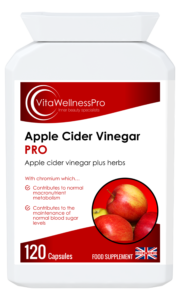 Tips and Efficacies of Fitness Supplements
While choosing a fitness supplement it is of paramount importance to watch out for these handy tips. Lifestyle and dietary changes could be difficult, hence turning to these supplements can prove to be effective. The safety and efficacy of these products are well vouched for on basis of scientific studies and research. The journey of fitness is a very unique one. No one type fits all and supplements add support to gaining a fit and fuller lifestyle when used in conjunction with diet and exercise. We aim to get as comprehensive as we can in the field of health care supplements because you are worth more than a million dollars to us.